In the norming stage, consensus develops around who the leader or leaders are, and individual member's roles. Interpersonal differences begin to be resolved, and a sense of cohesion and unity emerges. Team performance increases during this stage as members learn to cooperate and begin to focus on team goals. However, the harmony is precarious, and if disagreements re-emerge the team can slide back into storming. Sandra had initially taken a side role during these exchanges, hoping that the team would work it out for themselves. However, she understands from past experience managing many project teams that it is important for her to take control and guide the team through this difficult time.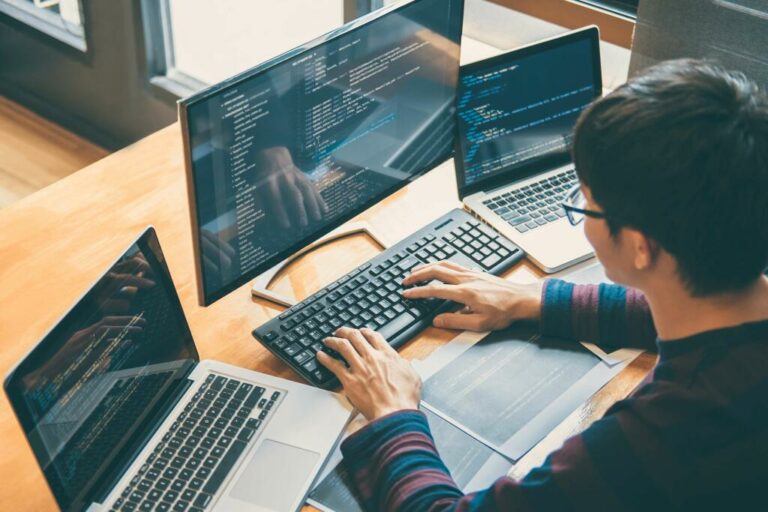 The level of cohesiveness on the team primarily determines whether team members accept and conform to norms. Team cohesiveness is the extent that members are attracted to the team and are motivated to remain in the team. Members of highly cohesive teams value their membership, are committed to team activities, and gain satisfaction from team success.
People feel frustration, resentment, and anger as problems fester and work goes undone. This is a simplistic view of a team working through the five stages of team development. Over the next few weeks, Sandra noticed that arguments/disagreements were at a minimum and when they did occur, they were worked out quickly without her involvement being necessary. Still, she monitored how things were going and held regular virtual meetings to ensure the team was moving in the right direction. On a monthly basis, Sandra brings the team together for a face-to-face meeting.
In teams, the internal characteristics are the people in the team and how they interact with each other. All teams go through a process of growing and developing from a collection of individual contributors to a strong team. Sandra checks in with the team – praising them for their hard work and progress. The team celebrates the milestones reached along the way. When necessary, Sandra provides a link from the team to the executives for decisions that need to come from higher up or when additional support is needed.
How did you know what behaviors were acceptable or what level of performance was required? Teams usually develop norms that guide the activities of team members. Team norms set a standard for behavior, attitude, and performance that all team members are expected to follow. Norms are like rules but they are not written down. Instead, all the team members implicitly understand them. Norms are effective because team members want to support the team and preserve relationships in the team, and when norms are violated, there is peer pressure or sanctions to enforce compliance.
None of us have perfect information, but we can get closer by sharing what we know and what we see. I like to play a game I call "Pin the Tail on the Tuckman" to uncover those differences in perception and align on where a team is at. Retrospective (30-60 min) – This classic agile technique works for any type of team in any industry. Gather up at the end of each iteration cycle to reflect on what's going well vs. what's not, and agree on adjustments to make. Everything seems to be twice as hard as you'd expect.
They try to conform to norms because they want to maintain their relationships in the team and they want to meet team expectations. Teams with strong performance norms and high cohesiveness are high performing. The benefits of site-based management and teacher empowerment have been widely touted, but the reality does not always live up to the promise. Mohr and Dichter use their own experiences to illustrate how the process plays out and is required at each stage along the way. Unfortunately the Performing stage is not a guaranteed aspect of your season.
Thedive, Curators Of Change For Next Generation Business, Today
The point of having a team is to work together. Each person plays a part and has something to contribute. When one person fails to complete a task, the rest of the group suffers. Nobody likes a Negative Nancy or Debbie Downer either. Tell teams what they are doing right as well as what they need to improve. When you lead a group, part of your responsibility is to observe.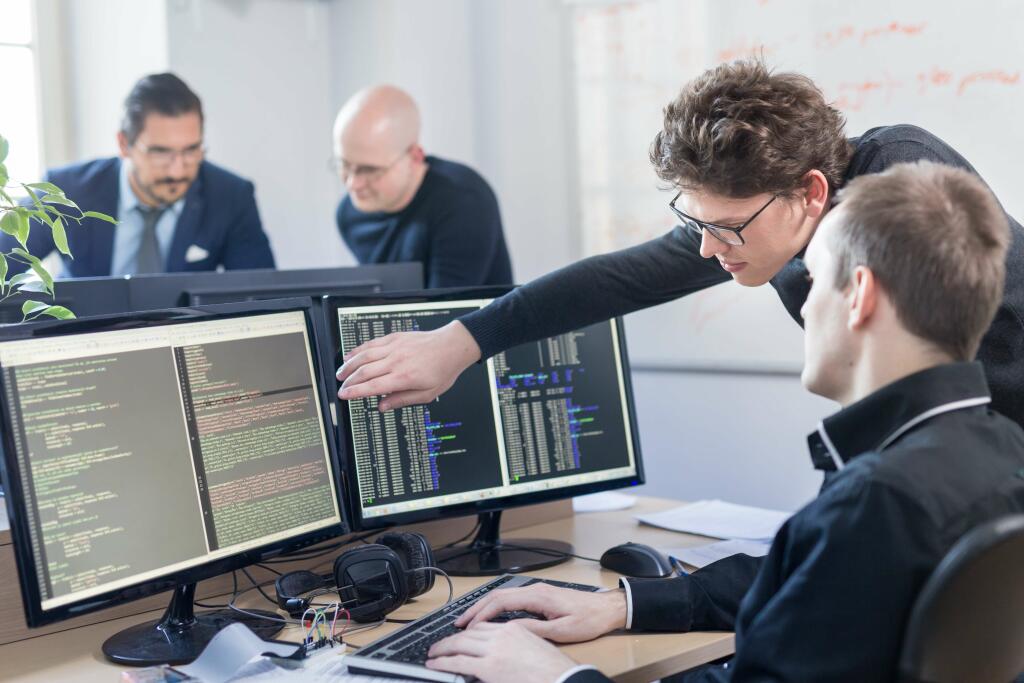 Here's how to navigate each stage with grit and grace. Throwing a group of talented people together doesn't mean that they will form a great team. Hoping that your company or project will be a success won't make it happen. But, https://globalcloudteam.com/ it is important to remember that most teams experience conflict. If you are the leader, remind members that disagreements are normal. As the group starts to familiarize themselves, roles and responsibilities will begin to form.
Most high-performing teams go through five stages of team development. It is important to remember that not all teams will automatically progress sequentially through these stages but this model will serve as a good guide for developing your team's chemistry. Most problems arise when coaches are not familiar with the stages of team development or when they try to push a team to "peak" too soon. Lessen the direction and spend time with individuals starting to coach them in relation to their roles within the team and the tasks that they have to perform. At the same time the manager will be challenging team members to take on extra capabilities in order to move the team on to the next stage.
Uncovering The Secrets To Effective Performance Management
At this stage team members get to know one another, begin to make friends within the team, and share bits of personal information with each other. Most team members will be on their best behavior, but they all still operate independently because they are just learning about the opportunities and challenges of the new team. They haven't agreed on goals yet, or begun to address the tasks related to those goals. As you realize, you are an important catalyst in monitoring and mixing your team's chemistry. Keep the stages of team development in mind as you guide your team from Forming to Performing.
This technique is fast-paced and can be a lot of fun.
You'll clarify each person's role, what they're responsible for, and any other expectations team members have of each other.
Relationships become stronger as people are more aware of each other.
This stage is not avoidable; every team – most especially a new team who has never worked together before – goes through this part of developing as a team.
Norms result from the interaction of team members during the development process.
This is a simplistic view of a team working through the five stages of team development.
As mentioned, Tuckman added a fifth stage to account for the importance of a project's completion stage.
The team members are very excited to meet each other. They believe they each bring value to this project. The team building exercises have gone well; everyone participated and seemed to enjoy the exercises. In the "performing" stage, teams are functioning at a very high level. The team members have gotten to know each other, and they trust and rely on each other.
Implementing Daily Standups : Ensure Productivity And Limit Time Wasted
I have had the privilege of working with some managers who have handled this stage well and also have witnessed at the hands of managers who have had no idea of what to do to move the team forward. The first meeting is a nervous one and a good coaching manager will recognise this and make attempts to ensure the team is put at ease. As the forming stage is the stage where cliques can develop, the coaching manager should be aware of this and should be aware of the various alliances that will occur at this stage.
Naturally conflict arises when the expectations and desires of various individuals come into contact. Once the manager has got his or her team through the storming phase they have to be aware of a challenge that can come out of the blue. No sooner has a manager got their team through the "storm" then it is joined by a new member who then starts to question the ways of working and potentially starts to destabilise the team. Again, this is an area where I have seen managers lose the progress that they have made with their team. Instead of taking time out to bring a new member up to speed with all the rules, roles and goals, the manager lets the new member join the team without much of a briefing. If teams get through the storming stage, conflict is resolved and some degree of unity emerges.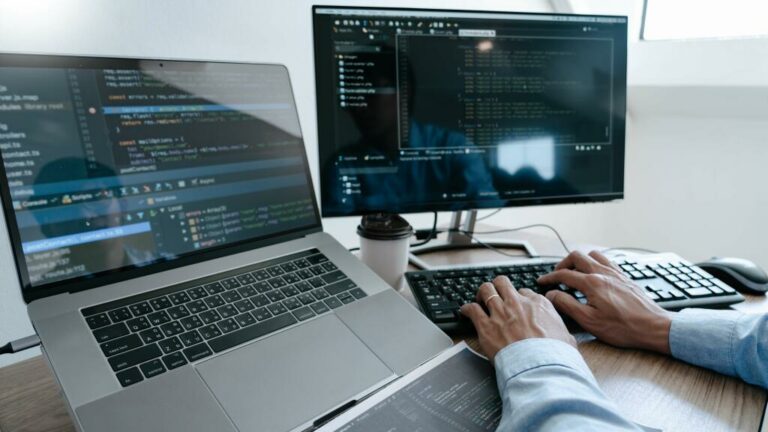 It's time to redefine how we construct our work days. How can we thrive at work without getting burned out? How can we prioritize our personal lives while excelling in our careers? Here's where we explore the emerging conversations about Work 2.0.
Coaching In Management
They are effectively "feeling each other out" and finding their way around how they might work together. Every team goes through the five stages of team development. First, here's some background on team development. The first four stages of team growth were first developed by Bruce Wayne Tuckman and published in 1965.
Be there for them and continue your coaching role with both team and individuals. Allow individuals to take on leadership roles and encourage rotation of roles. Communicate success and reward success accordingly. The manager must go over again the agreements made by the team during the forming stage and ensure that the understanding is uniform across the team. The earlier in the storming stage this is revisited the better and this is where the aware coaching manager comes into his or her own. All that achieves is compliance and team members will still have the same misunderstandings about what is going on.
Not all alliances will be counter-productive to the team's future success but it pays for the coaching manager to watch and observe the behaviours of potential cliques. The challenge for the manager is basically to give an inert group of people who hardly know each the best start possible as a new team. The manager should attempt to do the following in order to give the team the best possible start. Originally the final stage, performing looks like the team reaching its full potential by collaborating and dealing with issues efficiently as they arise. Every teammate understands their purpose and can carry out the necessary tasks on their end to meet the project's collective objective.
You and your teammates trust each other enough to get a little creative and innovative, while still delivering top-notch work on time. Trade-offs – In this exercise, you'll agree on what you should optimize for and where you can be flexible, so you can make those small, every-day decisions about your work autonomously. Focus on building a shared understanding the stages of team development across your team and with stakeholders. Elevator Pitch – This exercise answers the "What exactly are we doing, and why? Creating an elevator pitch together sets your team up with a consistent and simple explanation of your work and the unique value it delivers. Pose lots of questions to your team, even if you think you know the answer.
Stages Of Team Development
Also the manager has an important role in conveying information particularly in relation to the successes that are starting to occur within the team. It is at the performing stage where team members really concentrate on the team goals. They are determined to work towards them, as they know what rewards are available to them on completion.
Performing Stage
It is important to instill this sense of responsibility in a group. But, you may still need to remind and motivate members to be productive. When members disagree about something, listen to each side.
Forming Stage
During this initial stage of team growth, it is important for the team leader to be very clear about team goals and provide clear direction regarding the project. Storming usually arises as a result of goals, roles and rules all becoming confused and unclear. This results in confusion when different behaviours are evident and conflicts can arise with the potential for factions being created within the team. Storming is a challenging phase and the manager who has led the team through the forming stage well and is starting to feel quite good about progress may have quite a rude awakening. Storming always seems to come as a surprise, no matter how well the coaching manager has prepared and led the team up till now. This is where the leadership qualities of the coaching manager are tested to the full.
Without training and support, the team may not progress. Some teams, however, do not move beyond this stage, and the entire project is spent in conflict and low morale and motivation, making it difficult to get the project completed. Usually teams comprised of members who are professionally immature will have a difficult time getting past this stage. Failure to deal with under-performance will lead to major team discontent and if under-performing employees are left to continue to under-perform then … In many ways there are no secrets to implementing effective performance management. Performance Management is a process and a process which if implemented …
How Can You Help Your Team Advance In Their Development?
She made some decisions since the team couldn't come to an agreement. She determined that Ameya would lead the database development design component of the project, working closely with Sarah so she can develop further experience in this area. She reviewed the schedule that Peter created with the team, making adjustments where necessary to address the concerns of Donna and Sarah. She reminded Mohammed that this is a team effort and he needs to work closely with the others on the team.
There continues to be massive coverage in the press just now about how effective the skill of coaching can be both in the workplace and in people's personal … With an Open mindset, teams can achieve great things. It's not about the type of office or the perks of the job.